2nd Anniversary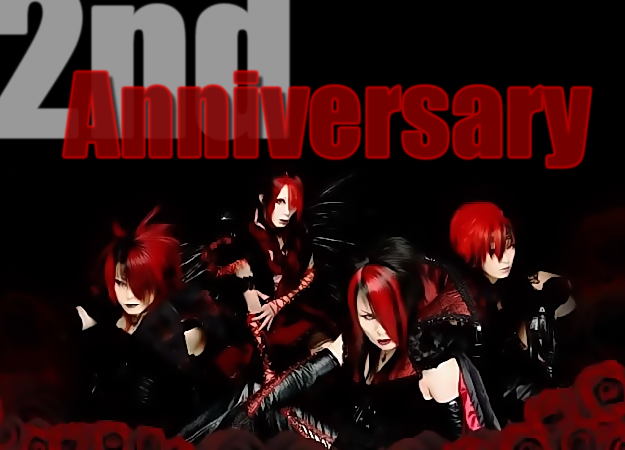 - Como de costume a cada aniversario do blog, postamos uma coletânea com as musicas mais ouvidas durante mais esse ano de 'vida' do blog!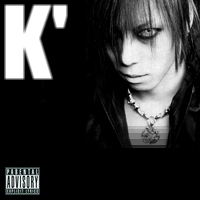 Best Of RANDOM Hits (2009.04.14) [ Krizali[D]ash / Wipeout ]
1. Lizard - D'espairsRay
2. Perfect Ruler - -OZ-
3. Freedom - Blood Stain Child
4. NEW WORLD - BACK-ON
5. Screen - D'espairsRay
6. Metoropolice - Blood Stain Child
7. VANGUARD - exist † trace
8. Yami Ni Furu Kiseki (Classical White Version) - D'espairsRay
9. PAPILLON - DecoLa Hopping
10. Freedom - DELUHI
11. HYSTERIA - SPINALCORD
12. BLADE CHORD - abingdon boys school
13. PARADOX 5 - D'espairsRay
Download Here
Nossa, não sei muito o que falar, durante esses dois anos aconteceram tantas coisas, conheci muita banda nova e boa, muita musica legal, muita gente nova, amigos novos, realmente muita historia pra contar. Sou muito grato a todos que nos visitam e que gostam do nosso blog, sou muito grato também a toda ajuda que me deram, tanto da parte da equipe do blog quanto a quem apoiou o meu trabalho desde o inicio! Se estamos aqui até hoje, isso é por causa de vocês! Obrigado mesmo, espero que gostem da minha coletânea haha :P Obrigado a todos (LLLLL)³
Mashiro Crazy Shit (2009.04.14) [ Cosmos ]
1. Deluhi - Hybrid Truth
2. D - Yami no Kuni Alice
3. HI:BRID - Seventh Heaven
4. NoGod - DOu
5. Sugar - Memento-Mori
6. boogieman - new world
7. 9goast black out - salome
8. MUCC - Ageha
9. Versailles - Zombie
10. girugämesh - イシュタル
11. Vidoll - Maimu
12. Dir en Grey - Glass Skin
13. Kiryu - 恋心
Download Here
Poisé, dois anos já se foram. Acho que sou um dos mais velhos no blog, me sinto um senhor experienet já. De um ano pra cá, muita coisa aconteceu. 2000000 de visitas viraram quase 10.000.000! Crescemos e aparecemos, ganhamos um certo destaque e estamos colhendo ótimos frutos. Acho que é tudo culpa da numerologia hein. Pois bem, espero que tenhamos mais um belo ano ate 2010 e que continuemos crescendo, sempre em busca de um futuro melhor, caminhamos sempre juntos e...ok chega.
PS: nesse ano, quero que a minha coletanes vença hein seus PUTOS Ò.Ó -q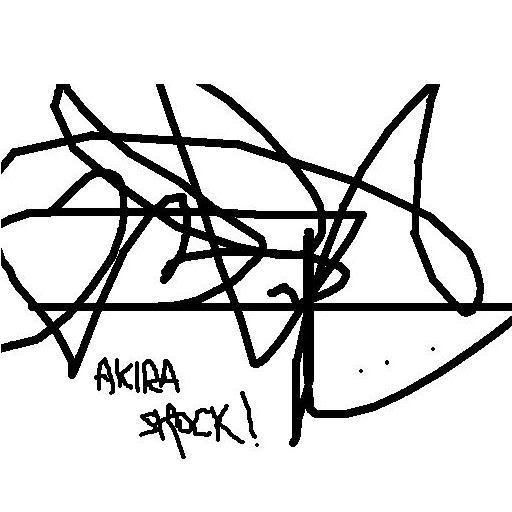 Akira Shock! (2009.04.14) [ L'Z ]
1. Merry - gekisei
2. MUCC - Ageha
3. MUCC - Sanbika
4. MUCC - Bouzenshijitsu
5. MUCC - Zetsubou
6. Luna Sea - Rosier
7. 9GOATS BLACK OUT - in the rain
8. 9GOATS BLACK OUT - 690min.
9. DEAD END - Crash 49
10. Kagrra, - Uzu
11. Kagerou - Zetsubou ni Sayonara
12. Kagerou - XII Dizzy
Download Here
L'Z estava muito bebado para escrever algo que fizesse sentido, mas pediu pra agradecer a todos.
Zetsubou Dependence (2009.04.14) [ KaramiUmi ]
1. Daite Nemure Zetsubou - DIO ~ distraught overlord
2. Zetsubou - MUCC
3. Zetsubou Romance - D'espairsRay
4. zetsubou -Despair- - D=SIRE
5. Daraku to zetsubou no shojo - Inugami Circus-dan
6. Zetsubou Billy - Maximum The Hormone
7. Zetsubou no Hibi - Cannival Method
8. Zetsubou no ame - eqlipsE
9. Kamihitoe no zetsubou - Yaminade
10. Zetsubou to Yokubou to Otokonoko to Onnanoko - SamboMaster
11. zetsubou-san - Metronome
12. ZETSUBOU - An Cafe
13. Zetsubou ni Sayonara - Kagerou
Download Here
Por todas as noites de sono perdidas. Por todas as ameaças. Pelo nervosismo do novo trabalho. Pela ansiedade de estarmos juntos. Pelos desentendimentos. Pelos minutos contados no relógio enquanto a entrevista era feita e eu não estava lá. Pelos berros por quem estava no palco. Pelos nossos devaneios. Pela nossa futura realidade que não sabemos ainda qual será. Não importa se há felicidade ou tristeza, o desespero sempre está presente, seja bom ou ruim. Zetsubou Dependence!
Obs.: Quando eu fui baixar a última música pra preparar a coletânea, a 13ª (são 13 de propósito, pelo simbolismo desse número), aconteceu algo bizarro e achei que mereceu um print e ganhou a contracapa que vem no download.
Parabéns Japan Visual Kei! \o/ Amo vocês (L)
(#)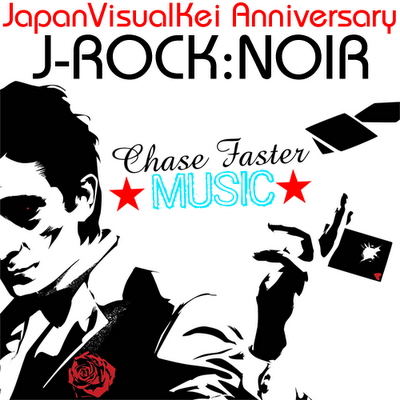 J-ROCK:NOIR (2009.04.14) [ Chase Faster ]
1. lynch. - ambivalent Ideal
2. deadman - Saddy
3. Nega - lust[er]
4. the Gazette - Discharge
5. Dir en grey - Reiketsu Nariseba
6. Plastic Tree - Ghost
7. D - Colosseo
8. PENICILLIN - Hit-and-run
9. L'Arc~en~Ciel - THE BLACK ROSE
10. cali≠gari - Toriko Roller
11. BUCK-TICK - Memento mori
12. D'erlanger - Dummy Blue
13. IVAN - Kou
14. GLAY - aka to kuro no MATADORA
15. Mr.Children - Fastener
16. MUCC - Youen
17. D'espairsRay - PARADOX 5
18. Kiyoharu - Sora
Download Here
Acho que eu fui o ultimo a integrar a equipe. Pra mim é um prazer subir músicas na net e ver que a galera baixa geral. É sempre bom conhecer novas músicas e novos artistas. E melhor ainda achar tudo organizadinho e arrumado qeu nem nosso blog. Nessa coletânea coloquei praticamente todas as músicas que mais ouvi de um ano pra cá e adoraria compartilhar com o povo. Só dá as musicas from hell ashahsuahsuahsuash -n. Let's go crescer mais e mais galerë. Okie-Dokie :P